Unknown brewer?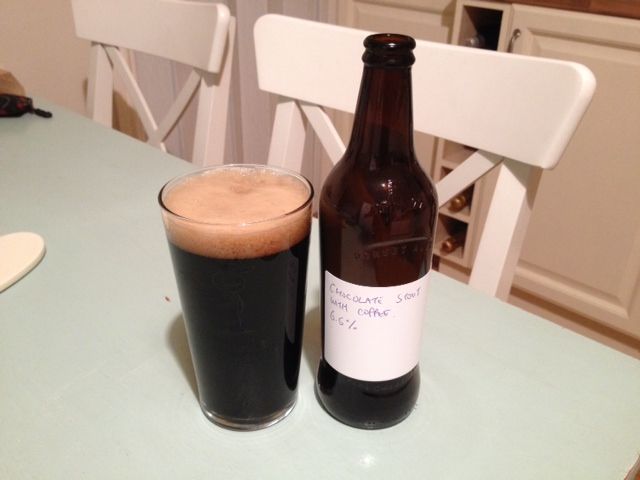 I got this beer from one of the Morley bottle swaps, but can't remember who it was from?
Tasting notes:
Pours a dark silky black, with a brown foamy head.
Smells lovely roast aromas with liquorice and chocolate back note.
Quite a fizzy mouthfeel, with a deep roast taste. Not detecting much on the coffee side?
Definetly an alcohol taste to it which tickles the nose.
Great drink for a winters evening in front of a fire.
I'd give it 8/10.
It would probably be more smooth and mellow if it were say 4.0% - 4.5%
Good job though!!