Blackguard brewery
Churchill best english ale 4.3%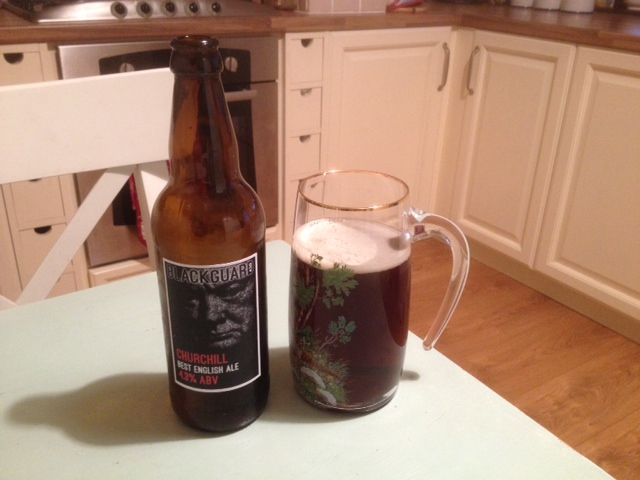 Pours a dark copper red, with a small head.
All the yeast is compacted down in the bottle.
Nose: Smells like a traditional english bitter, dark and malty.
Bitter and sweet taste, fizzy in the mouth with a hint of wheat?
Lovely deep, dark roasty malt taste with a hoppy bitterness of blackberrys.
Quite a decent pint, probably a bit too overcarbonated for me.
Good overall - 8/10