Fanny Pit IPA 5.2%
Its a beer from the Morley homebrew bottle swap that i got.
So its basically a black IPA.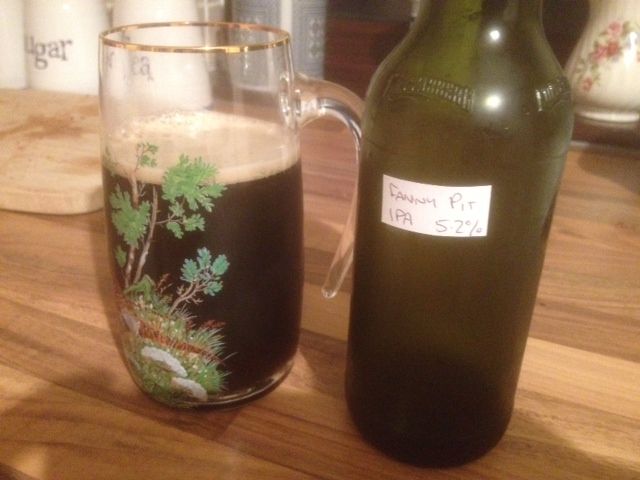 I was suprised when i poured this, as i wasn't expecting it to be a Black IPA. Not sure what inspired the name?
Good carbonation, good creamy head.
Resinous taste of hops, most likely US hops.
Nice body, not too roasty.
Overall a cracking pint, something similar to what i have previously brewed.
Top marks overall.
The alcohol level was not overpowering.
Good pint, i would gladly pay for this in a pub.
9/10.