Armchair Brewery: The Governor 3.2% 36 IBU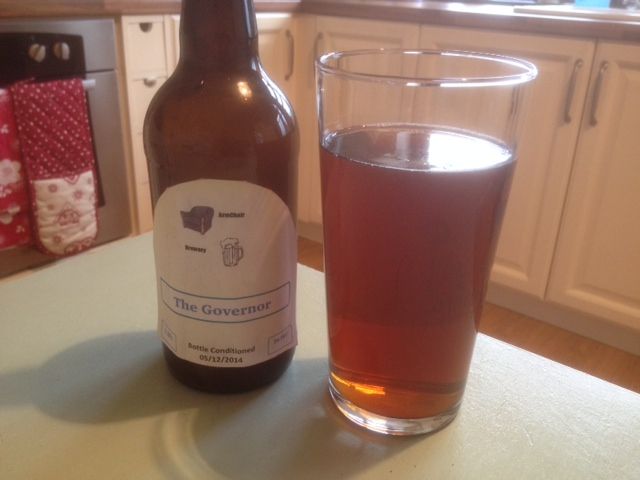 Pours a lovely copper brown, clear in appearance but lacking a head.
Carbonation spot on.
I was really surprised with the first taste, sweet and yet very bitter.
Smooth body with a bittery dry finish.
Goes down really easy with a tart bitter finish. 36 IBU's ? feels a lot more!
The bitterness grows as you drink this, not a smooth bitterness, quite a harsh tarty bitterness.
I think i could only drink 1 pint of these due to the bitterness.
Overall 6/10. The lack of head and tarty bitterness lets this beer down. Sorry.
I would like to know what hops were used in this beer